Two formal rides are arranged each month, occurring on the first and third Sunday. The first ride of the month will be local and the second will use the train to take advantage of the excellent trails around Melbourne.  Most of the Melbourne routes criss-cross the extensive Metro system.  This back-up allows riders short of time,  tiring or with a bicycle malfunction to catch a train home without undue hassle.  Both rides options are suitable for a range of abilities and, where there is demand, additional mid-week rides are arranged. This allows cyclists to improve their ability and fitness over time.
All rides are free and open to anyone over 18 years of age to participate; however, after a couple of trips new riders will be invited to decide whether they wish to become a member.
All riders must agree to abide by our Code of Conduct, which new riders are encouraged to read prior to their first ride as it is a requirement to sign to acknowledge acceptance of the Code.  It is up to the individual rider to come dressed appropriately for the conditions (this will always include wearing an approved helmet) and carry refreshment.  The serviceability of the bicycle is, again, an individual responsibility and the carriage of at least one spare inner tube is essential.
Individual riders are responsible for their own safety, but all rides have a nominated Lead Rider and a Tail Rider.  The Lead Rider will have previously checked the route so please stay with the Lead.  Should for any reason there be an issue on a ride and a member is unable to stay with the group then the Tail Rider will advise the Lead to wait.  Both the Lead and Tail will advise the ride of any potential hazards ahead or of overtaking traffic from behind.
Rides are published on the BUG Website and the Group's Facebook page.  This will give details of the ride and the contact particulars of the Lead Rider.  In all cases, please contact the day's nominated lead rider to confirm attendance and, equally importantly, advise of any change in plan. A ride may be cancelled due to inclement weather, an unforeseen circumstance or, rarely, should there be insufficient numbers to make it worthwhile.  Those that have registered for a ride will be informed of cancellation in good time.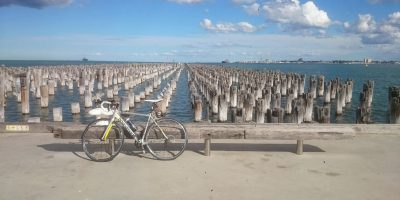 Altona Pier (10.00) or Newport Station, Hall St (10.35) or The Punt Jetty (10.45) ($5 on credit card). Cycle through Westgate Gardens to the coast and take the trail around…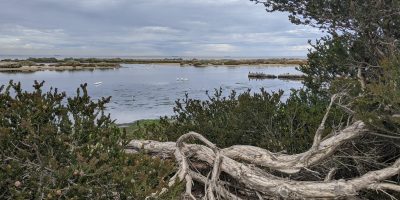 Meet at Altona Pier at 10. A very Christmassy and chill-out ride to attract as many BUG pals as possible and start to get us all into the festive season….